Welcome to AIC Plastic Pallets & Boxes
Ireland's Leading Pallet & Box Provider
AIC Plastic Pallet LTD offers a range of premium pallets, including aluminium and plastic pallets, plastic crates, and storage boxes. Our team is always on the lookout for the best in plastic technology, to make your business decisions as seamless as possible.
One of the most popular products we offer is our lightweight single-use pallets. These have grown in popularity due to their quality, durability, and cost-effectiveness.
If you are unsure which pallet option is best for your business, our team of experts is on hand to help you out. Try our Product Builder form, to find the right solution to your shipping and storage needs.
AIC has been in business since 1965 and we have been the leading supplier of plastic pallets in Ireland since 1994. We have the experience and knowledge that could save your business money and time.
As well as giving you advice on the best pallets to use, AIC can offer logistics management advice to start-ups and existing businesses.
To find out more information about the range of innovative plastic pallets on offer from AIC Plastic Pallets click here.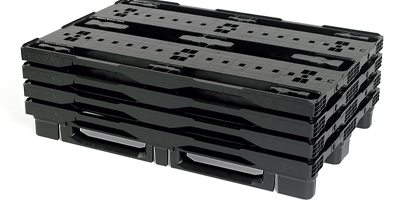 Save Storage Space with Lightweight Nestable Pallets
The choice of pallets has come a long way since wooden pallets were commonly used for transporting goods.
There is now a range of options, in pallets and pallet boxes, available to businesses who want to ensure that their products are safe and secure in transit.
Plastic transport pallets are durable, convenient, stress-free, and are available for a wide variety of products in multiple industries.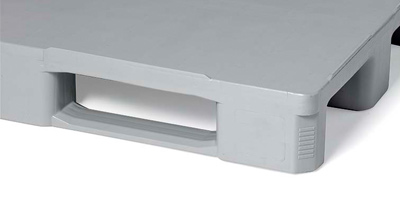 Plastic pallets: Increasingly Popular in Numerous Industries
The pharmaceutical and food industries, in particular, are finding plastic pallets ideally suited to their needs. Why? They can transport large quantities of food at a time and they are more hygienic than traditional wooden pallets.
Aside from the space-saving benefits of using nestables, you can also save money as this type of pallet is priced competitively and offers a great return on your initial investment.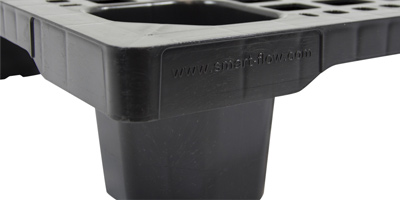 What are Nestable Pallets?
Nestable pallets generally have nine hollow feet that are moulded as part of the top deck, which is either open or closed. Empty pallets can be stacked on top of one another—hence the term 'nest'.
As the feet of the top pallet go through to the bottom pallet, you can stack approximately 40 pallets together, saving considerable space.
Nestable pallets are perfect for one-way transits and are a good choice for air freight.
If you have limited space for your consignments, our pallets offer the perfect solution to your logistics needs.
The space-saving nature of nestable pallets means that they are great for storing products in a warehouse or storeroom.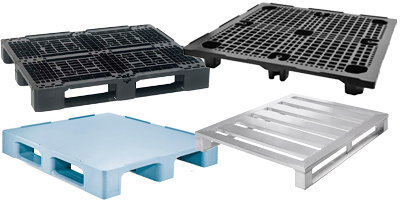 What Pallets are Right for Your Business?
If your business transports products on a very regular basis, invest in medium-strength nestable pallets that can make multiple journeys rather than one way.
Generally, heavier nestables allow for the loading of heavier goods, and for increased strength. There are pallets that have clip-on runners and skids.  There are also heavyweight versions with permanent runners, making them suitable for pallet racking.
Download Our 2023 Product Catalog
Our complete range of plastic products, along with product specs and colour options.
Plastic Pallets

Nestable, Heavy-Duty, and Hygienic Pallets

Pallet Boxes

Collapsible, Solid, Insulated, and IBC boxex

Tote Containers

In a range of sizes and styles such as open-fronted, Euronorm, and food-safe boxes